Mission
Provide quality dental services with responsibility, always seeking excellence in offered treatments, providing our clients physical well-being and social.

Vision
To be a company recognized for high quality care and dental services, committed to the results, through the dedication of our staff and employees. Grow with integrity, using and transmitting the team our philosophy of trust and respect for the human being.

Values
Honesty about the dental situation of the patient, exposing clearly the options for treatment. Transparency in achieving the proposed treatments. constantly seeking professional, technological improvement and human development. To provide our clients an environment where they can feel welcomed, steadying with these friendship and trust.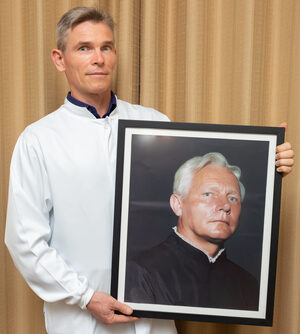 Who We Are
Our story begins with Kurt Virgilio Nopper, a man never refuses a challenge and, at 40 years old, joined the Dental University School of Mogi das Cruzes. Formed in 1978, his work was based on honesty with clients and quality assurance of its services. With this same philosophy, his son Udo Nopper began his work in 1996, establishing a relationship of trust and friendship with their patients. Today, thanks to the trust of our patients, we are in the process of expanding and broadening the services offered.
Contacts
Telephones:
+55 11 992 446 886
+55 11 2459 1448
E-mail:
nopperodonto@noppeodonto.com.br
Where We Are
Alameda Yayá, 826, – Guarulhos, SP – Brazil – Zip Code: 07060-000.